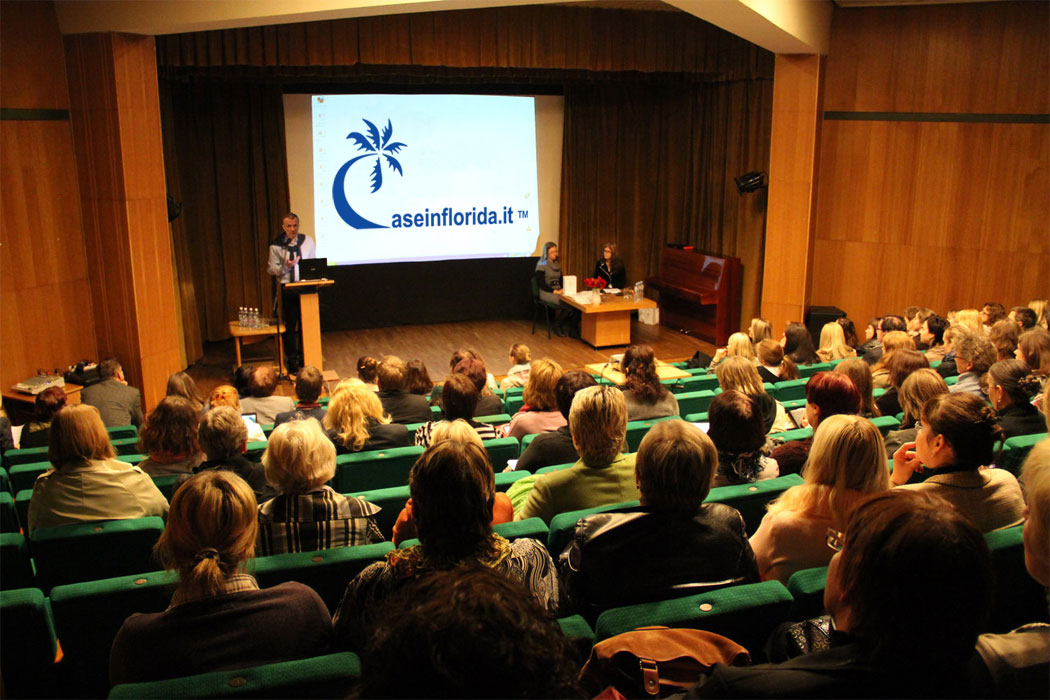 Training seminars – focus on high-profit US + UK investments
EVERYTHING YOU NEED TO KNOW FOR INVESTING ABROAD.
The duration is about 2 hours and 30 minutes.

Program:
Who we are;

t

he team and pre – and post – sales assistance

Features of the Florida real estate market

Guaranteed alternative income investments in England

Characteristics of the American and British real estate market

Comparison of American / Italian / British real estate system

Common mistakes by Italians and false myths

The myth of Miami and things "seen on TV …"

Question Type: "How much does it cost per square meter?"

I heard that if I buy home then … I'll live in America!

Will that be so ??

Investing in USA to live in the USA and get the legendary Green Card (with the Visa Eb 5 program)

What and how should you declare in Italy if you invest abroad?

How does IVIE (tax on real estate abroad) work?

How to prevent your heritage from being aggressive?

How does the buying process work?

How do I handle remote investments?

Condominium charges and property taxes

Real proposals and analysis of concrete investments
The SEMINARS provide for payment of Euro 25 (the only purpose is to filter out attendance so as to focus on serious people and disincentive the daydreams) in favor of Lonza Consulting Group b Paypal :
Or by wire transfer on Unicredit – IBAN IT 56 S 02008 64360 000008702886.
The price is per person, but in case of spouses / boyfriends, the second member is FREE.
Reservation and payment must be made at least 8 days in advance of the date of the meeting chosen.
NEXT EVENTS:
• VENEZIA MESTRE : OPEN DAY Friday 22 september 2017 FREE individual consultations day from 9am to 6pm. At Hotel Bologna / Best Western (opposite Mestre Station)
Reserve your appointment!
• MILANO : Friday 29 september 2017   from 3 PM to 5.30 PM
Piazza IV Novembre 4 (a 40 mt. to Central Station)
• FORT LAUDERDALE : Wensday 18 ottobre 2017  from 3 PM to 5.30 PM
110 East Broward Blvd (Downtown)
To subscribe to the various events, just email us at italia@caseinflorida.it , with the name and surname of the participant (s), address and date of selection, telephone contact and the payment already described.
Participation in meetings is no constraint of any kind: it is not in our politics and in our style.
At the end of our meeting, our Team will be at the disposal of the presenters who would like to deepen their personal situations in the utmost privacy.