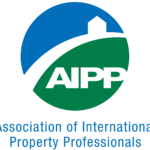 We are proud to tell you that the brand "Caseinflorida.it" has been certified by AIPP.
AIPP stands for Association of Professional Professionals in International Real Estate Affairs (AIPP) and is based on a Code of Professional Conduct and Certified Quality of Owners. AIPP's Code of Conduct assists and helps customers verify whether the company they are dealing with is trustworthy and has the necessary experience. In order to be accredited, we must demonstrate a multi-year experience in international real estate business and be "stainless" and in our case lawyers and other American and British professionals witnessed our credentials.
In addition, AIPP is a non-profit organization and wants to improve the international market for international investment in terms of professionalism and general standards.
The experience required in international investment is minimum 3 years to be able to apply for accreditation.
Our certificate: